Our Lady Star of the Sea Church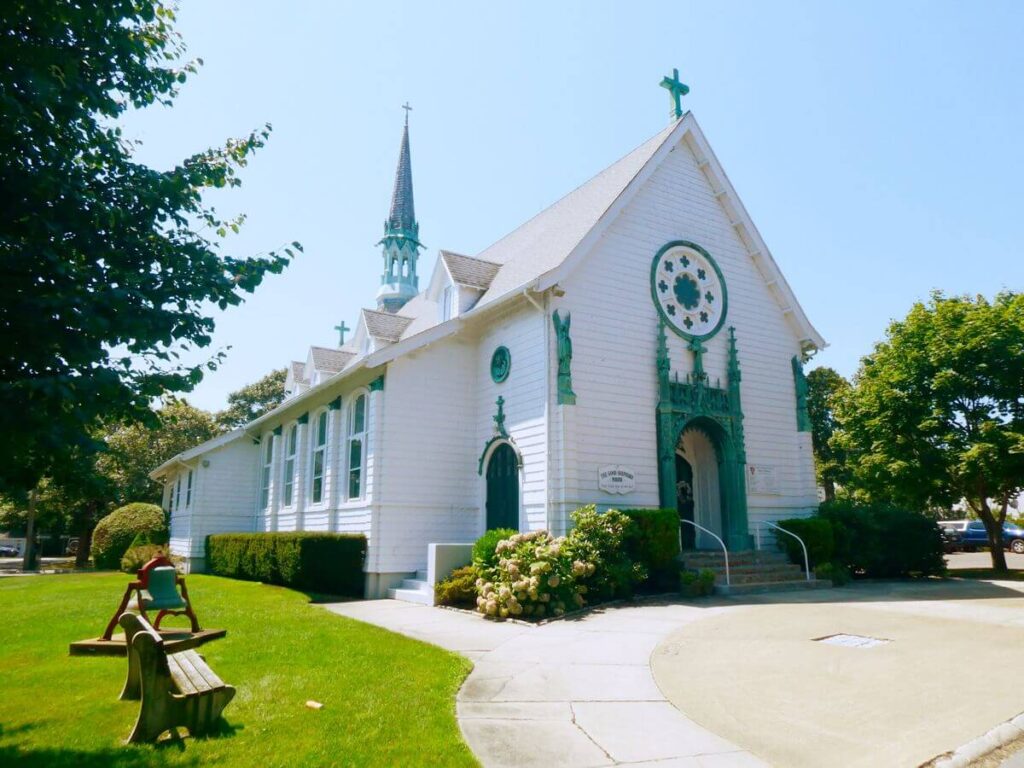 St. Augustine's Church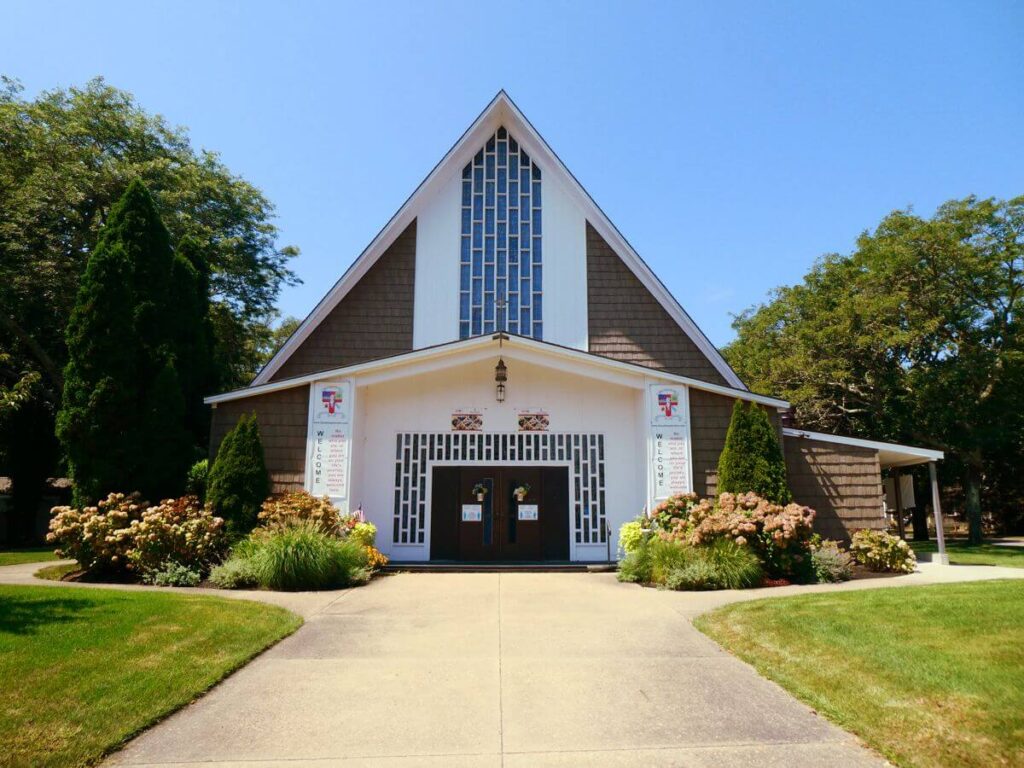 St. Elizabeth's Church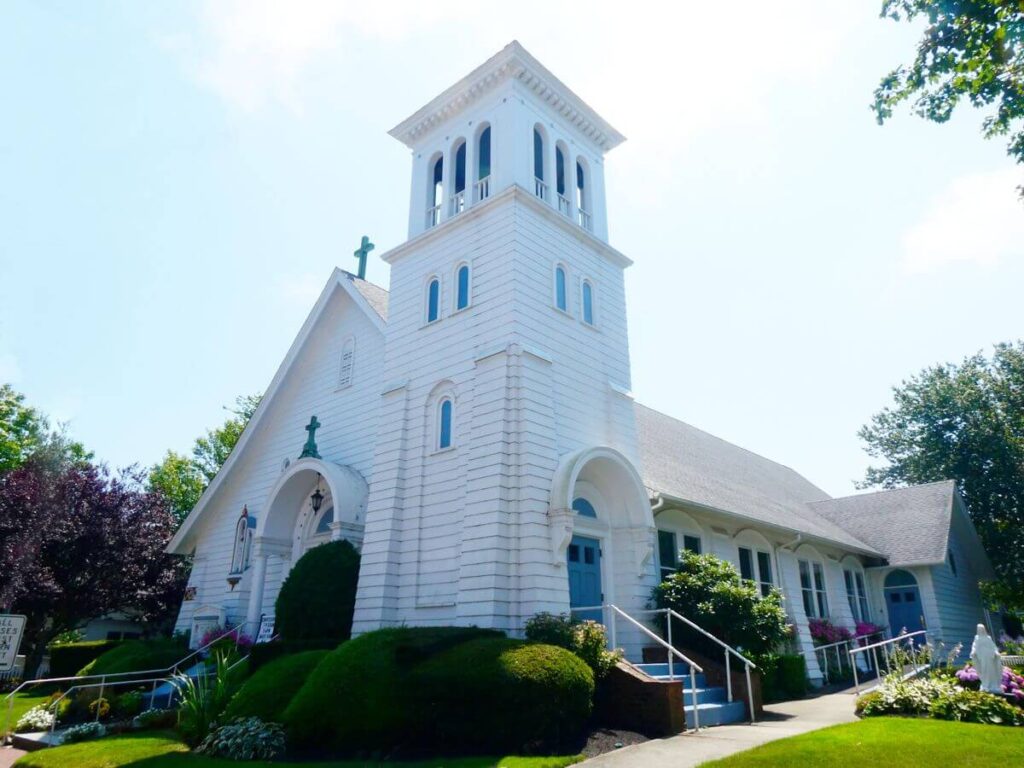 Summer Mass Schedule 5-28/29-2022 — 9-3/4-2022
Ascension of the Lord Holy Day of Obligation. Mass times: Wed. 5/25 Vigil Mass 6:00 pm St. Augustine's; Thurs. 5/26 Morning Mass 8:00 am St. Elizabeth's, or 7:00 pm in Portuguese St. Augustine's.
2022 Annual Catholic Charities Appeal is May 1 – June 30. "Journeying Together in Faith and Love" Click on the link to view the Bishop's video (in English or Portuguese) and the good work of your generous donations. https://goodshepherdmv.com/the-catholic-foundation-and-annual-catholic-charities-appeal/
St. Augustine's Church
Saturday 5:00 pm
7:00 pm (in Portuguese)
Sunday 8:00 am or 9:30 am
St. Elizabeth's Church
Sunday 9:00 am or 11:00 am
Our Lady Star of the Sea Church
Sunday 11:30 am
Daily Mass
Monday – Friday
8:00 am St. Elizabeth's Church, EDG
First Fridays
8:00 am Mass St. Augustine's Church, VH
with Adoration of the Blessed Sacrament
8:30 am – 5:00 pm
7:00 pm Mass (Portuguese)
First Saturdays 8:00 am Mass St. Augustine's Church, VH
Sacrament of Reconciliation
Mon-Fri 8:30-9:00 am (St. Elizabeth Church); Saturday 4:00 pm (St. Augustine Church)
Mission Statement
Knowing that all things in this world are gifts of God, presented to us so that we can know God more easily and make a return of love more readily; recognizing God as the Origin of Life, the giver of freedom and the source of all that we have and are and will be; knowing ourselves to be recipients and caretakers of God's many gifts; grateful for all that we have received; eager to cultivate our gifts out of love for God and one another. The Mission of the Good Shepherd Parish is to give witness and to celebrate the Risen Christ's Presence in the life of each person.
Parish Prayer
God, our Father, bless our Parish of the Good Shepherd. Help us to welcome all who come to worship, adore and praise You, the One true God and Father of us all.
Jesus, be with us, as we celebrate your life, death and resurrection in Word and Sacrament. Holy Spirit, fill our parish family with your love. Help us to love one another in our parish and in our family. Guide us in your holy will for the present and the future of our Parish of the Good Shepherd. AMEN.
Vision Statement
We have a fruitful past, a challenging present and a hopeful future.
We invite all our island parishioners, year round and summer, to recommit themselves to being disciples of Jesus Christ.
We see our future as offering a stronger community presence, closer unity, and greater strength and dynamic growth in a living faith.
Our Presence will be in vibrant lay participation joining with the service of our pastor and support staff.
Our Unity will be celebrated in our communal gatherings in settings appropriate to our diverse liturgical, educational and social needs.
Our Strength will come from the sharing of time, talent and treasure of parishioners of varied age, residence and background.
Our Growth will come through embracing change and through participation in our challenging ministries.
As a Parish, we will prayerfully and joyously serve our island community, following the example and command of Jesus, The Good Shepherd.