Welcome to Good Shepherd Parish Faith Formation
Jesus formed his disciples by making known to them the various dimension of the Kingdom of God. He entrusted to them 'the mysteries of the kingdom of heaven' (Mt. 13:11); he taught them how to pray (Lk. 11:2); he opened his 'meek and humble heart' to them (Mt. 11:29); and he sent them ahead of him in pairs to every town and place he intended to visit. (Lk. 10:1)
Faith must be known, celebrated, lived, and expressed in prayer.
The fundamental task of catechesis is to achieve the same objective: the formation of disciples of Jesus Christ. Jesus instructed his disciples; he prayed with them; he showed them how to live; and he gave them his mission. So catechesis comprises six fundamental tasks, each of which is related to an aspect of faith in Christ. All efforts in evangelization and catechesis should incorporate these tasks. – National Directory for Catechesis (NDC) 59-62.
†Catechesis Promotes Knowledge of the Faith †Catechesis Promotes a Knowledge of the Meaning of the Liturgy and the Sacraments †Catechesis Teaches the Christian How to Pray with Christ †Catechesis Promotes Moral Formation in Jesus Christ †Catechesis Prepares the Christian to Live in Community †Catechesis Prepares Us to Participate in the Life and Mission of the Church†
Formed   Offered beginning July, 2017.
The parish continues to provide this content so you can enjoy a free one-year membership to Formed, a Catholic on-line resource. It has something for everyone. We want to give witness to the Risen Christ's Presence in each person and to recommit ourselves to being disciples of Jesus Christ and to living our faith fully. Please take advantage of this opportunity, there is also an app, and let us know that you are using it and what you like.
Go to formed.org click on register, use the parish code JZF6XD and add your information.
______________________________________________________________
Our Faith Formation programs and activities seek to provide opportunities for all members of your family to deepen and share their faith within the parish community.  Religious formation is about a relationship with Jesus Christ. It's not simply learning "about" God but a time to introduce God and to experience God's love through prayer, the Bible and liturgy, and community.
Registration is available on this website https://goodshepherdmv.com/2022-23-faith-formation-registration/  Also, fill out a student release form for each child registered https://goodshepherdmv.com/2023-24-student-release-form/   and for those in 7th grade or older please complete the electronic communications release form https://goodshepherdmv.com/2023-24-electronic-communications-release/
Our programs are as varied as the age groups we serve: 

For children and students beginning each year in September/October:
Catechesis of the Good Shepherd is offered for children who are 3 years old (by Sept. 30th & potty trained) through sixth grade, which includes Sacramental Preparation for Baptism (those children not baptized as infants), for First Reconciliation and First Communion celebrated in second grade or later. Sessions are  offered Monday-Thursday from  3:30-5:30 pm  at  the  Parish  Center, OB.  Use the online registration form above or come by the  parish  office  to  register  your  child  for  Fall  2023. For more info: https://goodshepherdmv.com/catechesis-of-the-good-shepherd/
______________________________________________________________

Dynamic Catholic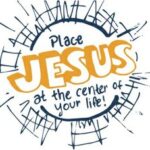 Our Dynamic Catholic series is for 7th and 8th graders. We will learn about our faith with videos using workbooks, and inspirational talks and events. This youth group meets on Tuesday afternoons 3:30-5:00 pm, once/month at Parish Center, OB  in addition to weekly at home videos/workbooks. Use the online registration form above, or come by the parish office to register your student for Fall 2023. For more info: https://goodshepherdmv.com/dynamiccatholic/
______________________________________________________________
Confirmation Preparation

Confirmation is an important step in our journey as Catholics. Confirmation is the final step in Christian initiation completing in us what the sacrament of Baptism begins. It makes us full members of the church and at our Confirmation, we receive the same outpouring of the Holy Spirit as the Apostles at Pentecost. Confirmation is offered to students who are in 9th grade or above.  Students meet once/month on a Sunday from 10:30 am – noon, at the Parish Center, OB in addition to weekly at home videos/workbooks. Use the online registration form above, or come by the parish office to register your student for Fall 2023. For more info: https://goodshepherdmv.com/confirmation-2/
_______________________________
For young adults/adults: We offer the Rite of Christian Initiation of Adults (RCIA); several DVD series are available through the parish office for personal home study; and throughout the year we offer retreats, guest speakers, parish missions, prayer groups and instruction on Liturgy of the Hours.
More information can be found under our current parish bulletin link or the adult/family formation page.