Island Food Pantry

Now at the PA Club
137 Vineyard Ave, Oak Bluffs.
phone: 508-693-4764

If you have any questions or need additional information, please contact them info@islandfoodpantry.org or visit their website https://www.igimv.org/about-island-food-pantry
If you or someone you know on Martha's Vineyard needs the assistance of the Food Pantry, the following information should be helpful.
–Hours of operation:
Mondays 2-4
Wednesdays 1-6
Fridays 12-2** Seniors only
Saturday 10-12 (changes July 15, 2023 to 2-hrs only)
–The Pantry is available all the time for emergency food assistance by phone at 508-696-4764. If you are home-bound or self-quarantining, please get in touch for food delivery by emailing  delivery@islandfoodpantry.org
---
MV Family Center
Community Services MV Family Center's food pantry remains available to families by appointment.  Please email mvfamilycenter@gmail.com or call 508-687-9182 to schedule an appointment.
The Family Center connects families with resources within our community and provides education and support to parents/caregivers of children ages 0-8, including the prenatal and pre-adoptive period.  The Center is an Island hub where parents can get support in navigating the joys and challenges of parenthood. The MV Family Center is welcoming, accessible and respectful of all families who come through their doors.
Other services include: parent and child activities, support groups, parent education, community and family events, individual and family support. All activities are free of charge thanks to grants from the Massachusetts Children's Trust Fund, Department of Early Education and Care, and Coordinated Family and Community Engagement Grant (CFCE). For more information go to their website https://www.mvcommunityservices.org/services/youth-family-services/mvfamilycenter/
---
Serving Hands/Family to Family Food Distribution
Monthly food distribution on designated Fridays at the First Baptist Church Parish Hall, 66 William Street, Vineyard Haven from 1:30-3:30 pm. **Check-in for distribution will be at St. Augustine's Church parking lot, off  Franklin Street. Questions? Contact Alicia at anicholson@mvcommunityservices.org
(first come, first served)
---
Island Grown Initiative
The Mobile Market is a truck stocked with reduced-price fresh, locally grown produce and eggs. The Market also offers a selection of lightly processed Island-made items, often using local ingredients. The Market makes weekly deliveries as part of IGI's mission to expand healthy food access for all in the Island community, with a focus on people who participate in food assistance programs. We purchase produce at wholesale prices from local growers and sell with a small markup to cover operating expenses; this is not a for-profit venture.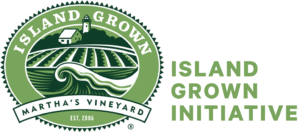 For 2023 their mobile mart truck operates July 5th-Sept 28th Tues-Thurs.  Shop in-person only, there is no longer pre-ordering.
https://www.igimv.org/mobile-market  Check their website for more info.
(TUES) Howes House at 1042 State Road, West Tisbury. Time:3:00-5:00 pm
(WED) Woodside Village at 60 Village Road, Oak Bluffs. Time: 3:00-4:00 pm
(THURS)  St. Augustine Church parking lot at 56 Franklin St, Vineyard Haven:    Market is open 3:00-5:00 pm
Their first ever Summer Food Service Program served 1,500 meals to 275 children during 5 weeks in the summer of 2017 to bridge the nutrition gap when school is not in session. The IGI website is www.igimv.org.