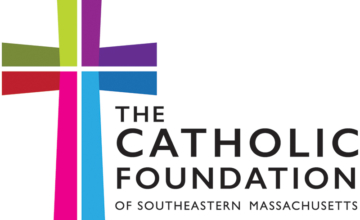 The Diocese of Fall River, MA has taken a step in FAITH and HOPE to formally establish an independent, charitable foundation responsible for raising, managing and distributing philanthropic funds to provide long-term, sustainable support for the parishes, schools and life-changing ministries across its Diocese. (click on image for more information)
The Catholic Foundation of Southeastern Massachusetts comes as a direct outgrowth of a six-month planning process that brought together over forty women and men from across the Diocese, who served on a taskforce and seek to discern how a Foundation may help us to fulfill God's will for REBUILDING the Church in Southeastern, MA.
Notably it includes the annual Catholic Appeal.  Other funds: Foundation to Advance Catholic Education (FACE), Cathedral Fund, Diocesan Planning, Retired Priests Fund, Seminarian Fund, The Shepherd's Fund, Catholic Social Services, Catholic School Teacher's Salary Initiative, Catholic Foundation General Fund, or you can establish your own fund.
The Foundation is incorporated as a separate 501(c)(3) not-for-profit organization, fully endorsed by the Diocese of Fall River and its Bishop, Most Reverend Edgar M. da Cunha, S.D.V. This legal structure ensures that all gifts will be used for their intended purposes and provides a level of efficiency, accountability and transparency that will earn the respect and confidence of donors as well as the pastors/parishes, schools and ministries it serves.
---
2023 Catholic Appeal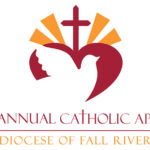 The 2023 annual (82nd) Catholic Appeal letter has been sent to all families. It runs from May 1- June 30, 2022.
The theme is "Do This in Memory of Me."  Since 1942, the Appeal has helped people in all phases of life – from children, to youth, to parents, to the elderly. Your support sustains the numerous agencies, programs, and ministries providing food and shelter, educating children and adults, and meeting the physical, emotional, and spiritual needs of thousands. The Diocese of Fall River spans from Mansfield, Easton and the Attleboros, through the Taunton, Fall River and New Bedford areas, and extends all the way to Cape Cod and the Islands. See your generous donations at work in our diocese:  https://www.catholicfoundationsema.org/ministry-moments/
We encourage you to support the Appeal as generously as you can. You can make a one-time gift, or, a pledge with convenient payments throughout the year. You can give by mail, use a contribution card located in church, or make your gift or pledge securely online by clicking the "Make a Donation" button at https://www.catholicfoundationsema.org/catholic-appeal-2023/
All monies are to be sent directly to The Catholic Foundation of Southeastern Massachusetts, 450 Highland Avenue, Fall River, MA 02720.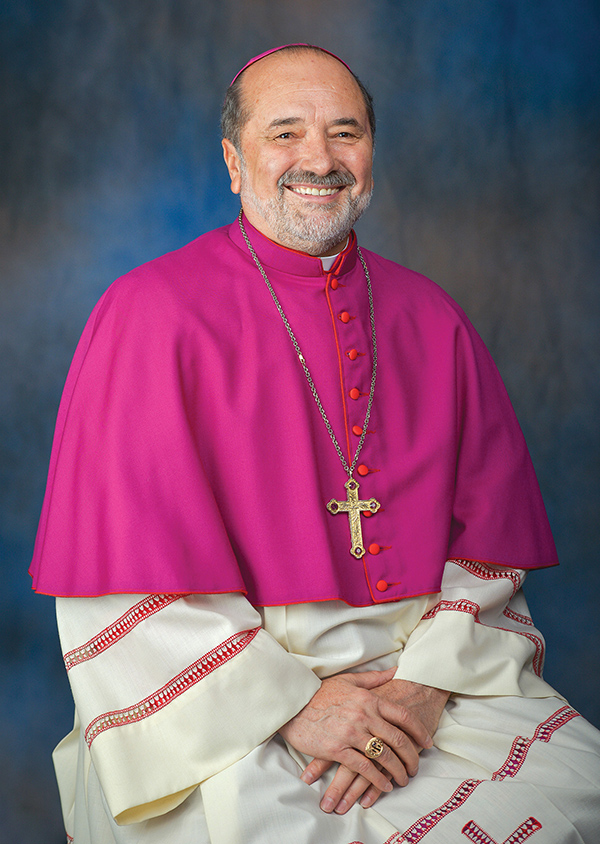 My dear friends in Christ,
The theme of our 82nd Annual Catholic Appeal, "Do This in Memory of Me," inspires us to keep the sacred mystery of our faith – the real presence of Jesus Christ in the Eucharist – at the center of how we live each moment of our lives. We are in the middle of a National Eucharistic Revival: an important opportunity for us to reconnect with our Savior, with the Church, and with our faith. What better time to rekindle a flame of hope across the Diocese of Fall River, by sharing the gifts our Lord has so lovingly bestowed upon us.
Our modern world makes it very difficult to pass along the traditions and values we have shared as a Church for 2,000 years; this includes the practice of going to Mass. But it's precisely because of these secular distractions that we must fight to uphold the teachings of our Catholic faith. Something as simple as gathering around a table and sharing a meal together binds us. This particular meal of the Eucharist, when we gather around the table of the Lord, promotes and brings about our unity in Jesus and with each other.
By participating in the Liturgy, we gain the strength and the purpose to look outward and see the needs of the world around us. Thousands in our midst are crying out for healing, for caring, for assurance and hope. Each and every day, our diocesan programs and ministries help individuals and families receive the physical, emotional, and spiritual assistance necessary to grow closer to God and to each other.
Additionally, in the past year Catholic Charities of the Diocese of Fall River established a much needed Mental Health Ministry, providing education and awareness and offering companionship for those affected by mental health issues and their loved ones. As a diocese, we are working to meet a need that has become quite literally, mission critical – reminding those struggling they are never alone. Our donations to the Appeal truly save lives.
Each year at this time I ask for your support of the Catholic Appeal. Should your circumstances allow, please consider making a contribution of any size to help us carry out our mission. Let us unite our faith with our action by sharing the bread of life with all of God's children.
Sincerely yours in the Lord,
Most Reverend Edgar M. da Cunha, S.D.V., D.D.
Bishop of Fall River