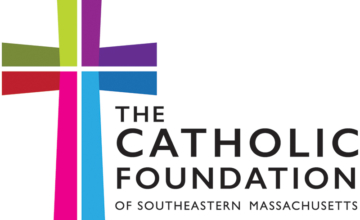 The Diocese of Fall River, MA has taken a step in FAITH and HOPE to formally establish an independent, charitable foundation responsible for raising, managing and distributing philanthropic funds to provide long-term, sustainable support for the parishes, schools and life-changing ministries across its Diocese. (click on image for more information)
The Catholic Foundation of Southeastern Massachusetts comes as a direct outgrowth of a six-month planning process that brought together over forty women and men from across the Diocese, who served on a taskforce and seek to discern how a Foundation may help us to fulfill God's will for REBUILDING the Church in Southeastern, MA.
Notably it includes the annual Catholic Charities Appeal.  Other funds: Foundation to Advance Catholic Education (FACE), Cathedral Fund, Diocesan Planning, Retired Priests Fund, Seminarian Fund, The Shepherd's Fund, Catholic Social Services, Catholic School Teacher's Salary Initiative, Catholic Foundation General Fund, or you can establish your own fund.
The Foundation is incorporated as a separate 501(c)(3) not-for-profit organization, fully endorsed by the Diocese of Fall River and its Bishop, Most Reverend Edgar M. da Cunha, S.D.V. This legal structure ensures that all gifts will be used for their intended purposes and provides a level of efficiency, accountability and transparency that will earn the respect and confidence of donors as well as the pastors/parishes, schools and ministries it serves.
---
2022 Catholic Charities Appeal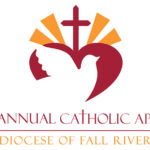 The 2022 Catholic Charities 81st Appeal letter has been sent to all families. It will run later, from May 1- June 30, 2022.
"JOURNEYING TOGETHER IN FAITH AND LOVE"  The appeal video is available below, in either English or Portuguese.
Since 1942, the Catholic Appeal has helped people in all phases of life throughout the Diocese of Fall River, which spans from Mansfield, Easton and the Attleboros, through the Taunton, Fall River and New Bedford areas, and extends all the way to Cape Cod and the Islands.
Gifts to the Appeal sustain the many agencies, programs, and ministries providing food and shelter, educating children and adults, and meeting the physical, emotional, and spiritual needs of thousands of individuals and families in our diocese. Your generosity helps make all of this vital work possible.
Feed the hungry. Shelter the homeless. Visit the sick. Comfort the sorrowful. The need has never been greater than it is this year. Your gift or pledge of any amount makes a difference in the lives of so many. Thank you for your support!
All monies are to be sent directly to The Catholic Foundation of Southeastern Massachusetts, 450 Highland Avenue, Fall River, MA 02720. Donations can also be made online at https://www.givecentral.org/appeals-form-registration/acp5eb032c2d462b/user/guest
See your generous donations at work in our diocese:  https://www.catholicfoundationsema.org/ministry-moments/