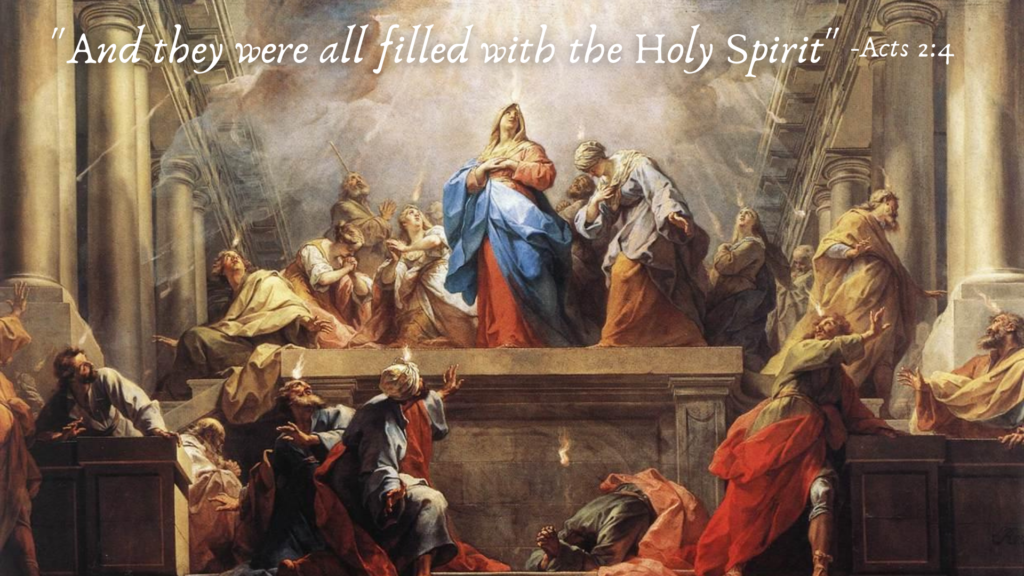 Confirmation is an important step in our journey as Catholics. Confirmation completes in us what the Sacrament of Baptism begins. Confirmation strengthens us to live out our faith and proclaim the Gospel. In this incredible Sacrament, we receive the same outpouring of the Holy Spirit as the Apostles at Pentecost!
Join us in congratulating our parish high school students who celebrated the Sacrament of Confirmation, Saturday, April 30th with our pastor, Rev. Paul C. Fedak at St. Augustine's Church, VH:
Vytas Alexander, Tevin Araujo, Lorrayne Barros, Izabella Blake, Liam Bruni, Jonas De Oliveira, Hope Federowicz, Jacksun Engler, McKensi Jackson, Emily MacMillan, Sofia McGroarty Sampaio, Delilah Oliver, Robert Pacheco, Theodore Pacheco, Anthony Russell, Camily Stingnil Fonseca, and Bianca Teano.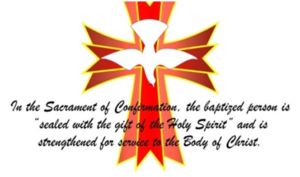 Requirements
We are using the Chosen program for the 2021-22 year. Along with attending our weekly gatherings, we will have a full-day Confirmation retreat in the spring taking place on a Saturday. This retreat day gives us the opportunity to go deeper into prayer and truly ready ourselves as the day of Confirmation grows near.
The best way to prepare for the Sacrament of Confirmation is to receive Jesus in the Eucharist and hear the word of God at Mass each Sunday with family and community. All students must attend weekly Mass with their families.
There is a fee of $80 to register for this class which includes covering robes for the day Confirmation and our retreat costs.
Contact the parish office 508-693-0342